Amazing place and food is awesome
Had a very comfortable stay at Coffee & mist. The team was very responsive and helpful , villa was clean and well maintained and on ground staff is courteous and hardworking
Nikhil Gurumurthy
24. April, 2023.
We had a wonderful stay at Nysa Estate. The environment and the atmosphere helped us to relax. The service here is very good.We had a very good stay.We would like to visit this place again.This place is definitely recommended.
Rashmin Patel
9. April, 2023.
We were a group of 14 people and stayed here for 2 days. The place is in the heart of nature and gives a full relaxing vibe. The caretakers of property are also very friendly and they make amazing food, and are always happy to customise the quantity and taste of food as per request. Highly recommend this villa for chill vacation.
Nirmit Jain
9. April, 2023.
Great experience and amazing food chef rakesh are really amazing and cook the best food. Really enjoyed the stay.
Shubham Kumar
9. April, 2023.
had a fantastic experience! Papun & Rakesh were incredibly welcoming and made sure we had everything we needed for a comfortable stay. The room was spacious, clean, and beautifully decorated.I highly recommend this Airbnb to anyone looking for a comfortable and enjoyable stay in the area.
The best host we got. Very welcoming with the big smile on his face and the food was awesome and homely. He made us feel like we are at home. Rakesh is very helpful and welcoming host.
Nysa Estate is a perfect getaway for those looking to escape the city and immerse themselves in nature. With its luxurious accommodation, stunning surroundings, and excellent service, it is definitely worth a visit. The food at Nysa Estate is absolutely delicious, with a variety of local and international cuisines on offer. The chefs use fresh and locally sourced ingredients to prepare the meals, which are served in a beautiful dining area that overlooks the estate.The staff at Nysa Estate are friendly, courteous, and always willing to help guests with any request they may have. They go out of their way to ensure that guests have a comfortable and enjoyable stay.
Mesmerizing Moments
@ luxury pool villa in coorg!
Welcome to Nysa Estate; a curated experience (5 bedroom luxury pool villa in coorg) nestled in the heart of the coffee estate overlooking hills/mountains. Ideal weekend getaway from Bangalore(4 hours) & Mysore(2 hours), Nysa Estate is a  European themed private pool villa in South Coorg and is one of the most sought after luxury pool villa in coorg. Spread over pristinely wooded coffee estate overlooking mountains, mists and early morning dew, bird songs and cicadas and a deep hue of lush green., Nysa Estate is a perfect destination for friends & family for curated experiences. Private pool villa , where  stress is on vacation and seniority is an aged wine, your stay at Nysa Estate will be nothing short of enriching to the mind, body and soul.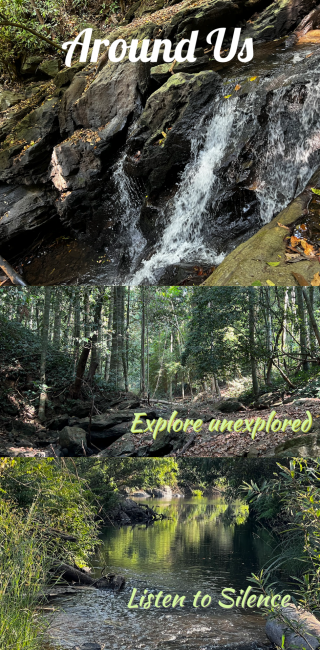 Nysa Estate (Luxury pool villa in coorg) offers unique experience with 5 exquisitely designed large bedrooms with modern interiors with exclusive private balconies facing mountains and coffee plantation. We have tastefully decorated every bedroom to ensure your comfort, relaxation, and privacy. Come and enjoy exclusive lounge area with modern couches spread alongside private bar counter and separate entertainment section. Nysa Estate provides high speed broadband connection to stay connected with work and friends all the time. Exclusively designed indoor and outdoor sections are best suited for private gathering for friends and families.
Amazing place to stay amazing food and hospitality , host rakesh is very friendly , rooms are spacious , pool is decent , music is very very good , tv... read more is with all ott platforms , nice parking place too

Voyage55096348147


May 7, 2023

Fun trip - The place is very comfortable and scenic. Had a good time with friends.

Mr. Partha has been very helpful.

The staff is very courteous and active. Chef... read more Rakesh made some good food to order.

Pool is well maintained.

Thank you for making it a comfortable stay.

Trip45860285674


May 1, 2023

Wonderful stay ! - We had a wonderful stay at Nysa Estate. The environment and the atmosphere helped us to relax. The service here is very good.We had a very good stay.

We... read more would like to visit this place again.

This place is definitely recommended.

Tourist48181062840


April 24, 2023